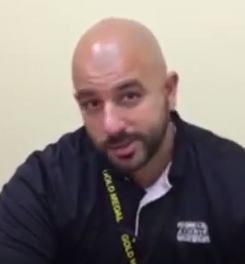 Most business owners don't see growth as a problem. They welcome it; they celebrate it when it happens in their company, and they try to grow further. But what few people realize when it comes to growth is that growth without the right approach is like trying to harness untamed horsed to a wagon – sure you'll move forward but you may not end up where you intended to go.
That was the situation at Addario's, a plumbing, heating, cooling and electrical firm serving homeowners in Massachusetts. The family-owned company started 1998 by Steven J. Addario.
"We were trending in the right direction," reported Steven. The company was earning just under $4 million in revenue. "We were growing, we were hiring, and the company was moving in the right direction but we didn't have the glue to keep us together." Steven discovered that growth without strategy had its drawbacks. "Something was missing but I didn't what it was. The business was growing, my team was happy, but they weren't happen enough and I just didn't have time to find out what made them tick."
"It was during this time that I first met Mike Agugliaro. I knew of him from an organization we each used to belong to, but then I saw him at an event in Chicago. I was there with my carpenter and Mike brought his team there. It was like they moved in. There were six or seven of his employees and they were all coming up with ideas… I was really impressed." Steven saw Mike at work with his team, observing first-hand what a well-oiled team should look like.
Steven locked that image into his memory but continued on his business the way he'd been running it. "Two to three years went by, and then Mike connected with me through social media," said Steven. "I told him that business was going good but I was not sure about how to move forward."
When one of Mike's Warrior Fast Track Academy events came up, Mike suggested that Steven attend. "I was reluctant at first," admitted Steven. "I didn't want to dump my money into something else. But Mike said to me, 'you have it in you and I'll show you… or I'll give you all your money back."
With nothing to lose, Steven attended Mike's Warrior Fast Track Academy event in September 2014. At the event, he saw Mike in action yet again and joined Mike's CEO Warrior Circle.
Since then, Steven has completely changed his approach to growing his business. He understands now how to control his company's growth and build a bigger, stronger business with the right strategy. "I've started to focus on the people in the business and what motivates them," Steven explained. "The one piece that was missing was having the correct culture. Once everyone in my company bought in, they saw that the success of the business meant more success for them."
Steven benefited further from Mike's coaching, including Mike's frank say-it-like-it-is approach. "When Mike coached me, it was all the right stuff at the right time," said Steven. "Mike has no problem saying, 'stop being an idiot' when he's coaching me, and he'll kick me in the ass when I need to be reeled back in. When I get too far ahead of myself and want to do step seven, he'll remind me that I need to do steps one through six first."
Mike's ideas continue to help Addario's. Steven mentioned a few insights he learned from Mike: "make sure that you have established your core values, and base every decision on your core values." Another change made was to Steven's marketing: "Make sure you're marketing at the right time and staying ahead of when you're supposed to be marketing… don't wait until September to be marketing in the fall."
Today, Addario's boasts 25 team members and the company is on target to do $6 million in revenue this year – 50% over where they were last year.
And what does the future hold for Addario's? Steven says, "Anything I put my mind and focus to."